You know you have a problem when you go to open your garage door, and you click the button – and click the button and click it only to have the door remain closed. As frustrating as this is, sometimes you only need to change your remote opener's battery.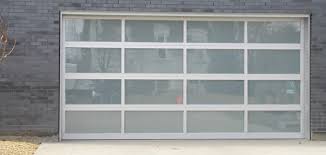 However, there are those occasions where you know your remote is too new for a battery change or that you have recently changed it. If the thought of having to pay to have your garage door professional come out to inspect the situation sounds too costly you might consider getting the right garage door opener parts to fix the issue yourself.
There are plenty of sources online where you can buy garage door opener parts. You might want to be careful because you have to make sure that you are getting any parts from an authorized dealer online. If you fail to do this you could end up with parts that do not work and need to be returned.
You could also end up with a dangerous situation on your hands. If you were to order inferior parts, they could cause your door to malfunction and a malfunctioning garage door is a hazard for people and pets.
You should contact your garage door expert. At least ask which parts it sounds like you can buy online. Your garage door professional may be able to work with you by letting you buy the correct parts online.
When you receive them your garage door expert will then be happy to install them for you so that the door and remote work together safely to open and close your garage door. Many major garage door manufacturers do offer user-serviceable online catalogs from which to buy all the opener parts you need.